Many Custom Lanyard Traders want to find a reliable and reasonably priced custom lanyard factory that offers great customer service.
Currently, there are no lanyard factories in Most developed countries, which means that most custom lanyard are manufactured in Asia(95% of factories are in China) and you'll have to work with a factory directly. The pros of working with directly with a factory is that you'll usually get the lowest prices in the market, compared to middlemen.
We may face some problems, these are all totally normal questions to have, unless you have experience working with a manufacturer abroad. Don't worry, it's a pretty simple process once you have the right information.
Here some guidelines that will help you work with a factory effectively.


What are the production specifications for custom lanyards?

1)Flat Polyester Screen Printed Lanyard.


2) Tube screen printed Lanyard.


3) Dye sublimation printed Lanyard.


4)Woven Lanyard.


5) 3D screen printed Lanyard.


6) Nylon Screen printed Lanyard.


7) Bamboo Screen Printed Lanyard.


8) Reflective Screen Printed Lanyard.


9) Flat Polyester & Satin Screen Printed Lanyard.
Size:
Common width: 10 / 15 / 20 / 25mm.
common length:900mm.
It can be customized according to your requirements.

Color:
In order to avoid chromatic aberration, you can specify the color number of the Pantone color card.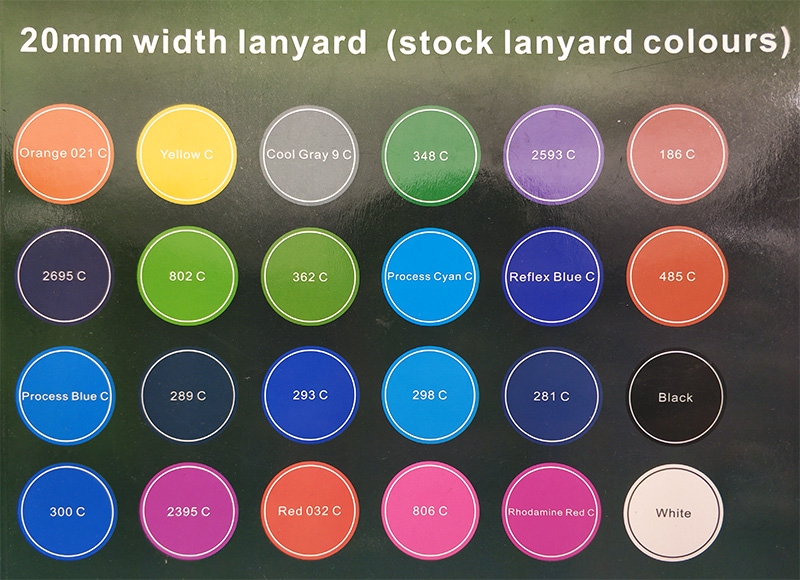 Attachment:
Provide the picture of the attachment you want, or you can choose from a range of attachments in the catalog.
Recommendation: Key clip + Safety Breakaway.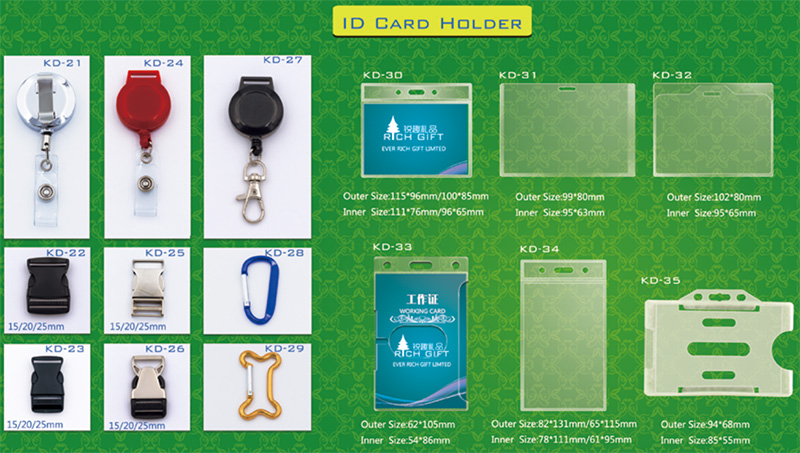 Quantity
The minimum order most manufacturers will require from you is 100 units per lanyard design. In order to meet the needs of traders, some manufacturers will not require the minimum order quantity.

How and where do you search for a reliable lanyard factory?
A quick "lanyards" search on Alibaba will bring up a wide range of options for you of manufacturers in Asia. That being said, it's really hard to tell which factories are reliable, because it only means that they do great work from online profiles.
To help out with that, I've included a list below of the best factories I've worked with directly and feel comfortable recommending. You may be surprised by how low their prices are and the quality of their service and production. I would definitely recommend to test them out if you're looking for a low prices factory. So far, they've been great!

eRichGift
Contact: Inquiry@eRichGift.com
Pricing: $110-130 for 100 lanyards of a general size 900*20 mm. Pricing varies on size and additional requirements.
Accepts 50% payment upfront and the 50% final payment: Yes.
Turnaround: 5-12 days for production and 2-3 days for shipment. In special circumstances, they can help you expedite.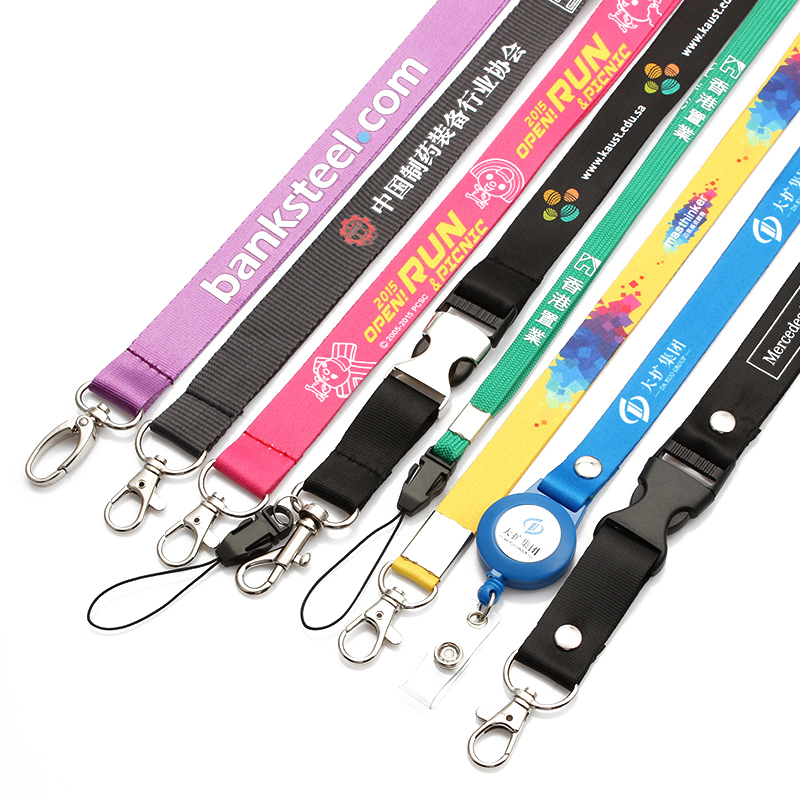 If you want to venture on your own and search for more options, how should you go about it?
From your Google or Alibaba search, pick 2-3 factories that appear to fit your needs and email a low-res jpg of your artwork (avoid them "borrowing" your design), your production specifications and ask them following questions:
- How much will it cost me to produce 100 units of this lanyard?
- How fast is your turnaround time once the production artwork proof is approved?
- Do you accept payment 50% upfront and 50% once you send me a photo of the produced lanyard and I approve it?
……
Some manufacturers have their own professional sales teams, you needn't worry about the language barrier. The factory that gives you the best terms for these 3 questions is the one you should work with.

What is the production and communication process usually like?
Step 1: You send them the artwork file along with all of your requirements for production.
Step 2: They give you a cost and turnaround time estimate as well as final production artwork proof for your approval.
Step 3: Once artwork proof and costs are approved by you, you pay them 50% of the total costs to start production.
Step 4: The factory produces your lanyards. Or if you want to produce a lot of lanyards and have sufficient turnaround time, you can ask for proofing before the factory produces all of your lanyards.
Step 5: Once the lanyards are produced, they'll send you a photo of the final product for your approval.
Step 6: If you're happy with the quality of the final product in the photo, you approve it for shipment and you pay them the final 50% of the total costs.
Step 7: They'll give you a tracking number for your shipment and you'll receive your lanyards.

What is a fair price to pay?
From experience, If you want to custom lanyard of full-color printed on two sides for 100 units, the price is between $110 to $130 by factories.
Keep in mind, these prices will change depending to the specifics of the design, and they'll also vary with time. Overall, these are a decent estimation of standard prices in the current market.

How does payment work?
There is no standard way to pay, but we recommend setting up a Paypal account and using their Goods + Services payment. It is safer than a bank transfer or wire and you'll only need the factory's PayPal email to make a payment.
Don't forget to make sure that the factory agrees to payment terms of 50% upfront and 50% once final production is approved.

This means that they'll only receive your full payment and ship your order once you have seen the photo of your final produced lanyard and approve it.
This way, you'll know exactly what your lanyards are going to look like before they are shipped. It'll help you be able to ask your factory to correct any mistakes that might have happened during production before you've made the full payment.

How long will it take to receive your lanyards?
Turnaround time for the lanyard starts from the moment you approve the production proof. The standard turnaround time in the industry is 5-12 days for production and 2-3 days for shipment by door to door service to your address such as DHL/FedEx.

What do you do if something goes wrong or you get a faulty product?
An useful tip that will help you avoid problems is always asking for your tracking number once your lanyards are shipped.

This will allow you to keep an eye on your packages during shipping.
In the worse case scenario, such as the factory stops responding, you can always start a claim on Paypal. If you don't have clear proof of the misdoing or if you played a role in the error, you could accept the mistake, eat the costs, learn and make corrections for the next lanyard you produce.

Now, you have all the information you need to make your own custom lanyards. Get out there, create your lanyards.
Thanks so much for reading this article. If you found it helpful, please share it with your friends! It'll help more people see it.